See an Incredibly Early Teaser Image from Paul Thomas Anderson's Next Film
· Anticipation for the next Paul Thomas Anderson film is so high that even a blurry first look at some promotional art that was unveiled at the Cannes Film Festival marketplace will probably be enough to make your heart skip a beat. Click ahead for a brief look at the untitled film (previously called The Master), then stick around for more Buzz Break.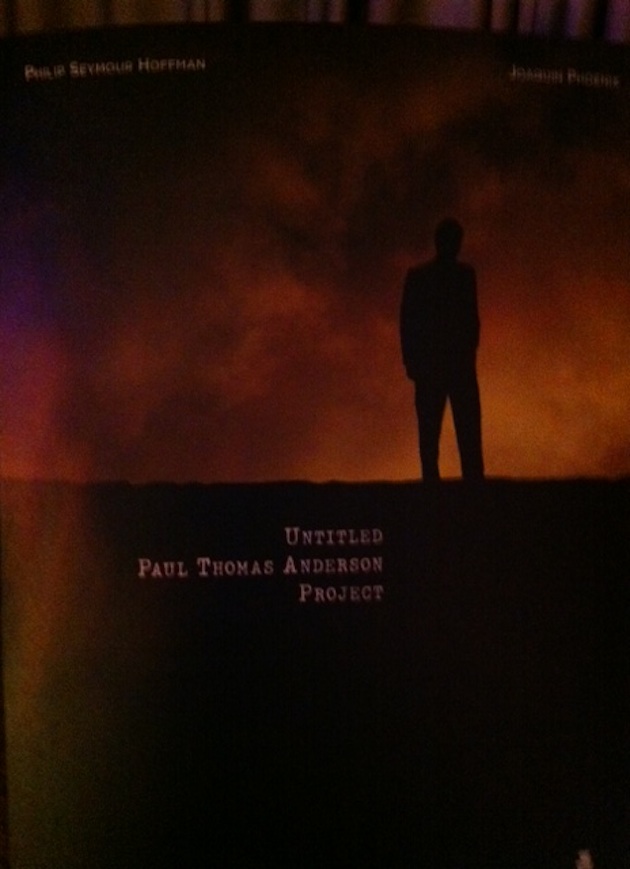 The Weinstein Company picked up Anderson's next at Cannes; filming with Philip Seymour Hoffman and Joaquin Phoenix is scheduled to being this summer.
[Cigarettes and Red Vines via /Film]
· What does Oscar-winning screenwriter Aaron Sorkin read every morning? Yahoo!, but just for the comments. [Atlantic Wire]
· Gus Van Sant's Twilight audition didn't go very well. "I was talking about the book, and really all I was saying was 'OK, this is great, let's go do it,'" he told MTV. "That was my pitch and I think they're used to something else." [MTV]
· Maggie Gyllenhaal has been added to the cast of Voice from the Stone, a supernatural thriller. [Variety]
· Curtis "50 Cent" Jackson has joined the adaptation of Dean Koontz's Odd Thomas. He'll play "a blind deejay who helps the titular hero uncover a Satanic plot." Of course. [Variety]