Find the Subliminal Messages Hidden Within the New Larry Crowne Poster
Director-star Tom Hanks is trying to tell us something in the new poster for his summer star vehicle. Just take a look at the visual messaging within the new poster for Larry Crowne, which follows a Navy veteran (Hanks) who goes back to community college and falls for a professor (Julia Roberts). Powder blue Vespas! Slightly off-center title placement! This is the summer cure for the middle aged blahs!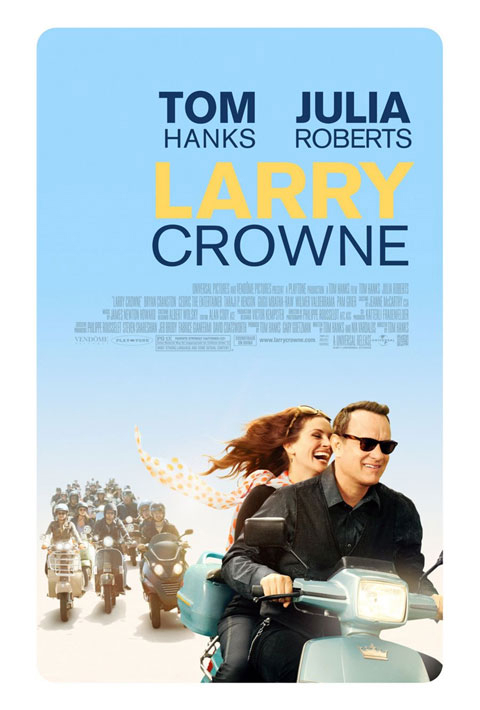 1. Larry Crowne = Youth! The powder blue palette washes over the poster with the calming, blissful color of childhood. It's a baby boy blue. Coincidence? I think not!
2. Larry Crowne = Offbeat! That title placement, just a little right of center? It's a metaphor for Larry himself and his oddball lifestyle.
3. Larry Crowne = Hip! Why else drive a powder blue Vespa?
4. Larry Crowne = Delight! He's smiling, but Julia Roberts -- the Pretty Woman herself -- is absolutely, orgasmically thrilled by Tom's youthful offbeat hipness. She's so carefree she lets her scarf blow in the wind!
5. Larry Crowne = A leader! Either that or he's being chased by an army of scooter riders, but we'll assume he's merely leading them to mid-life salvation. Just like he'll be doing with ticket buyers this July 1, when Larry Crowne hits theaters!
[via Cinema Blend]