Talkback: Would Hanging Out With Your Least Favorite Movie Star Change Your Mind?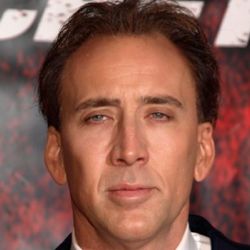 You may not love Nicolas Cage, Julia Roberts, or that two-bit scene-chewer Abigail Breslin, but would a chance encounter with the movie star you hate -- or an afternoon, a dinner, an evening -- change that judgment?
Deadline reports that The CW is picking up a reality series called H8R, which "pairs people with celebrities they absolutely detest." The pilot episode features Kim Kardashian, Snooki, and their haters, but we're concerned about the cinematic sector of celebrity: Would meeting your least favorite screen star change your mind about him or her (or his/her work)?
Luckily I reserve most of my h8rship for folks like Christina Aguilera, but if I had to pick a least favorite screen star, I'd go with -- and I'm already groaning -- Vince Vaughn. I bet in person he'd have an entertainer's complex and obsess over making me laugh, perhaps even by force. But I'd like that! I like people who care about making others laugh, even with dopey slapstick or stupid voices. I support anxious egotism in the name of comedy. I don't know if I love it enough to forgive Wedding Crashers, but I could see myself laying off the Vince Vaughn haterade after meeting the grumbling schmo in person.
What say you, Movieline hivemind? Could you be swayed by meeting your anti-idols?