Take Your First Look at Tom Hardy in The Wettest County in the World
You've already seen Shia LaBeouf get his Prohibition on from the set of the highly anticipated film The Wettest County in the World. And now, just a day after The Weinstein Company acquired the rights to the adaptation of Matt Bondurant's novel from Cannes, an official image from the film has surfaced.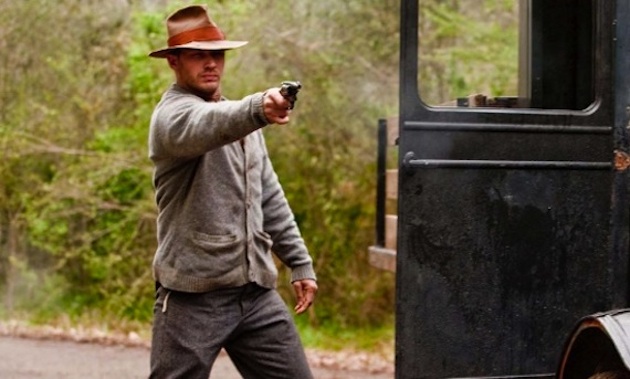 Tom Hardy (pictured above) stars with Shia LaBoeuf and Jason Clark as a trio of brothers whose bootlegging gang is threatened when Prohibition authorities want a cut of their business. Mia Wasikowska, Guy Pearce and Gary Oldman co-star in John Hillcoat's project which is expected to hit theaters at the end of 2011 -- just in time for award season.
[@CulturExpressO via The Playlist]