VIDEO: Robert Pattinson Gently Serenades You with His Guitar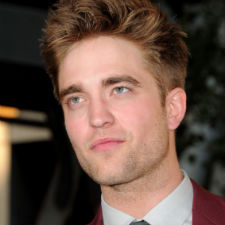 If you've worn out your copy of the Twilight soundtrack (and you know who you are), you know that there's a soulful, sensitive musician within soulful, sensitive actor Robert Pattinson; his soft warblings pop up in the background of a scene in the first film and everything! So, Twi-hards, sit back and delight in the expressive vocal stylings of RPattz as he serenades a roomful of onlookers whilst strumming his guitar.
The video's from 2010, when Pattinson stopped by the live music party Songs from a Room in London. But it's never too late for a little tortured RPattz ditty, is it? You're welcome!
[Songs from a Room via NextMovie]