Joel Edgerton Replaces Ben Affleck in The Great Gatsby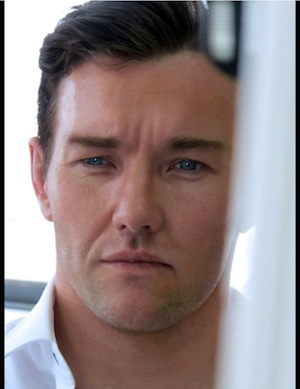 After narrowing the competition for the role of Tom Buchanan down to Joel Edgerton and Luke Evans, Deadline reports that Baz Luhrmann has cast Edgerton in The Great Gatsby. The Australian actor -- also rumored to have been cast as the lead in Kathryn Bigelow's upcoming bin Laden project -- replaces Ben Affleck, whom Luhrmann originally offered the key role. What made the director decide on Edgerton?
"In casting Tom one had to find an actor who could credibly be (as Fitzgerald describes him) 'one of the most powerful ends that ever played football at New Haven,' had five-star acting chops and in the big dramatic showdown scenes between Gatsby and Tom, hold the screen against Leonardo DiCaprio, in the appropriate age group," Luhrmann told Deadline. "Any wonder, it has been a long and thorough journey. The simple truth is that Joel came into our rehearsal space in New York and fulfilled all of the above criteria, and then some."
The Great Gatsby, which will shoot in 3-D, co-stars DiCaprio, Tobey Maguire, Carey Mulligan, Isla Fisher and newcomer Elizabeth Debicki. The picture above of Edgerton in character was taken by Luhrmann.
· Joel Edgerton Gets Tom Buchanan Role In 'The Great Gatsby' [Deadline]