Michael Bay Will Pay You $25,000 If You Find Racist Transformers In Dark of the Moon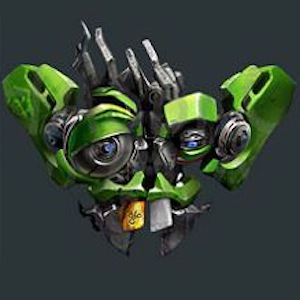 Two summers ago, back when Transformers: Revenge of the Fallen was first hitting theaters, Movieline pointed out that two of the film's robots, Mudflap and Skids, were shameless African-American stereotypes. Bay took some serious heat for his racist robot depictions and now, to prove that the filmmaker has reformed his ways, he's betting $25,000 that you won't find the ebonics-spouting characters in Dark of the Moon.
Last May, Bay announced that Mudflap and Skids would not return for the third Transformers installment, but an early review of Dark of the Moon referenced a few street-smart robots designed to provide comic relief. Naturally, fans assumed that Mudflap and Skids were making a surprise appearance but Bay took to his website to clarify:
After the internet posting of a nice review by someone who saw Transformers: Dark of the Moon, the writer had not been clear on one thing. He misstated that the Twins are in the film. They are not. So I am offering a $25,000 REWARD to anyone who can find them performing in Transformers 3, on July 1, when the movie opens.
What about shots of Skids and Mudflap that have been spied in the trailer?
The Twins are not in the movie. You will not find them anywhere. Trailer houses sometimes use shots that are not in the movie! End [of] story[.] I'm done wasting my time [on] this!
If you're sad to hear about Skid and Mudflap's absence, you might cheer up when you hear that Tom Kenny, who voiced Skids, returns to voice a "streetwise teenager" named Wheelie in Dark of the Moon. Promising? Slightly. Regardless, the offensive pair will always live on in Movieline's memory.
· $25,000 Reward [ShootForTheEdit.com via Collider]