Jim Jarmusch Casts Tilda Swinton, Michael Fassbender and Mia Wasikowska in Vampire Movie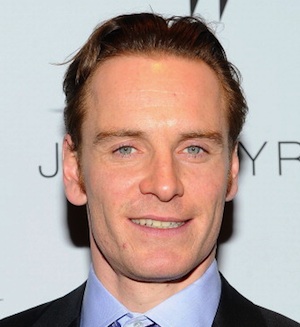 Terrence Malick isn't the only auteur making news on this Monday (though you'd be forgiven for thinking otherwise): Jim Jarmusch -- whose last film was the poorly received The Limits of Control in 2009 -- has cast Tilda Swinton, Michael Fassbender and Mia Wasikowska in his next feature. Which is about vampires.
According to Jarmusch, the untitled film will be a "crypto-vampire love story" -- a seeming departure (at least its supernatural-y premise) for the man behind such films as Broken Flowers and Dead Man. Meanwhile, ScreenDaily reports the film will be set "against the romantic desolation of Detroit and Tangiers." Right.
Swinton -- who wowed audiences at Cannes in We Need to Talk About Kevin -- will be appearing in a Jarmusch film for the third time, while first-timers Fassbender and Wasikowska are reuniting with each other following Jane Eyre. John Hurt has also been hired in a featured capacity.
Jarmusch is set to begin production in early 2012, which -- just spitballin' -- could put the film on track to debut at Cannes in 2013.
· Swinton, Fassbender and Wasikowska line up for Jarmusch's vampire story [ScreenDaily]