Take A First Look At Cameron Diaz & Colin Firth In Gambit
Could the upcoming Gambit be the most talent-stuffed movie since Inception? Written by the Coen Brothers, starring Cameron Diaz, Alan Rickman and Colin Firth and co-starring Stanley Tucci and Cloris Leachman, it's like the Expendables for the NPR set. Firth stars as an art curator who plans to con England's wealthiest man (Rickman) into buying a fake Monet with the help of Diaz as a Texas rodeo queen. Sounds awesome, so it's a pity the first picture looks like Diaz and Firth are posing for their Senior Superlatives yearbook photo (Most Uncomfortable, perhaps?) Take a look!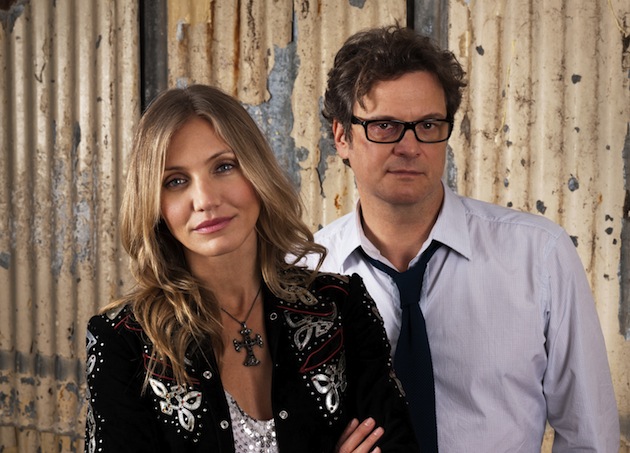 Still, no matter how awkward the photo, with that cast and with the Coens writing another con game movie, I'll be there opening night, wearing my Miller's Crossing hat and my Blood Simple boots.