See First Look at Bruce Willis as Joseph Gordon-Levitt in Looper
The premise for the upcoming sci-fi thriller Looper is a juicy one: Joseph Gordon-Levitt stars as a hitman who kills hooded victims sent to him via time travel from 30 years in future (where time travel exists, and is frowned upon). Things are great until his futuristic self (played by Bruce Willis) shows up to be executed, sans hood. Cue: plot-thickening music! The first image of Willis-as-older-Levitt has arrived online, and it looks just like Bruce Willis. With a machine gun. Click ahead for your first look at Looper.
[via Empire]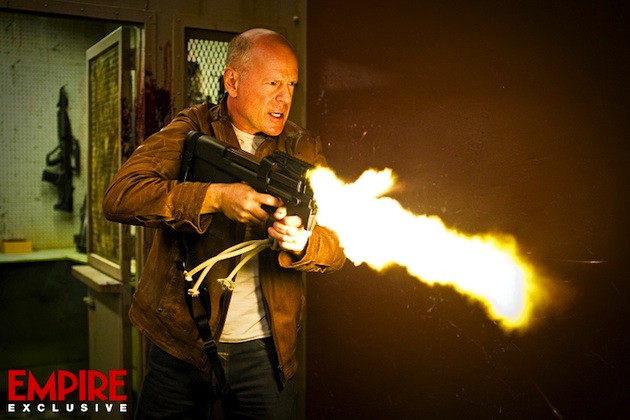 Looper comes from the fertile mind of Rian Johnson (Brick, The Brothers Bloom). Expect to see it in theaters sometime during 2012.