NSFW: Patrick Wilson Gets Handsy, Creepy with Liv Tyler in Exclusive Clip from The Ledge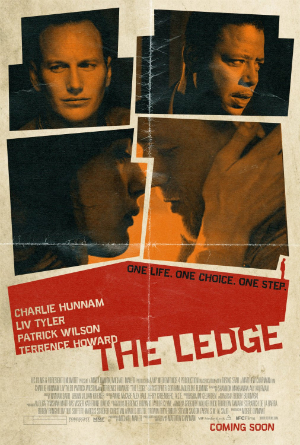 In Matthew Chapman's The Ledge, a battle of wills and of faith erupts between atheist Gavin (Charlie Hunnam) and uber-religious Joe (Patrick Wilson) after Joe discovers Gavin's been sleeping with his wife (Liv Tyler). The predicament lands Gavin on the titular ledge, forced to jump at the stroke of noon or else something terrible will happen to his lover... who's dealing with some intimidating marital overtures at home herself. Watch the Movieline exclusive (and NSFW) clip after the jump.
The Ledge debuted at Sundance to a divisive response owing to its blend of spiritualism and thriller, and from the looks of it Wilson -- who's played twisted before (see: Hard Candy) -- takes the role of cuckolded believer to some really dark places. And yet, can you blame a husband for wanting to woo Liv Tyler back home?
Charlie Hunnam fans in particular should take note: The Ledge marks the actor's first film role since rising to prominence on FX's Sons of Anarchy, and in a forward-thinking stroke of distribution savvy, it's available ahead of its VOD and theatrical release exclusively online as of yesterday via SundanceNOW.com.
The Ledge synopsis, courtesy of IFC Films:
One step can change a life forever in THE LEDGE, a sexy and suspenseful thriller, starring Charlie Hunnam, Liv Tyler, Patrick Wilson and Terrence Howard. After embarking on a passionate affair with his evangelical neighbor's wife (Tyler), Gavin (Sons of Anarchy's Hunnam) soon finds himself in a battle of wills that will have life or death consequences. As a nonbeliever, Gavin is lured by his lover's husband (Insidious's Wilson) to the ledge of a high rise and told he has one hour to make a choice between his life or the one he loves. Without faith in an afterlife, will he be able to make a decision? It's up to police officer Hollis (Howard) to save both their lives, but the clock is ticking in this edge-of-your-seat film that will leave you gasping until the final frame.
The Ledge is unrated and is available on VOD May 25, before going into limited theatrical release July 8. Click here for an extended photographic look.