Mama Gyllenhaal to Help Dakota Fanning, Elizabeth Olsen Lose Their Virginities in Very Good Girls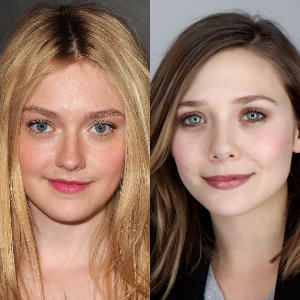 More news out of the bustling Cannes marketplace: Naomi Foner, producer, screenwriter and mother to Jake and Maggie Gyllenhaal, will direct Very Good Girls from her own script. What's more, she's got acclaimed up-and-comers Dakota Fanning and Sundance It girl Elizabeth Olsen attached as her leads, playing two friends trying to lose their V-cards during a summer in New York City. But who will play the "charismatic street artist" both gals fall for?
Deadline reports that Dustin Hoffman, Sissy Spacek, and Peter Sarsgaard are also set to co-star in the film, so my money's on Sarsgaard to play the rascally dude wooing both BFFs. I mean, playing semi skeevy, maybe untrustworthy older guy? Totally his thing.
Although she's written and produced numerous films, Foner will be making her directorial debut with Very Good Girls; previous films of hers include Running on Empty, Losing Isaiah, and Bee Season.
• Cannes: Ealing Metro/Prescience To Finance 'Very Good Girls' With Dakota Fanning And Elizabeth Olsen [Deadline]