Here's Your Chance to Win the Dude's Actual Sweater From The Big Lebowski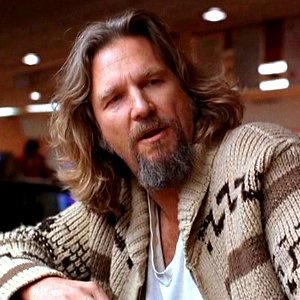 It's your lucky day, Big Lebowski fans. The actual cardigan that Jeff Bridges wore throughout the duration of Joel and Ethan Coen's beloved comedy is being auctioned off this weekend in Beverly Hills. So just how much will the vintage piece of Dude memorabilia run you?
According to the Profiles in History auction house, bidding is expected to begin somewhere between $4,000 to $6,000. The auction catalog explains that "there were four sweaters made for the production -- this vintage sweater and three modern copies, according to costume designer Mary Zophres. Bridges wore this vintage sweater exclusively during the entire production, preferring to wear it all the time and thus delve deeper into the 'Dudeness' required of the role."
If you can't afford the actual sweater, Pendleton Woolen Mills is launching a more affordable collection of replica cardigans in September for the low, low price of $188. Just ask for the "Dude Cardigan." Your costume for next year's Lebowski Fest could be just this much more authentic.
· The Dude's Cardigan Up For Auction In Beverly Hills [CinemaBlend]
· You Can Own The Dude's Cardigan For $4,000 Or More [Consumerist.com]