Will Smith's Men in Black 3 Trailer is Bigger Than Your House
FEMA ain't got nothing on Will Smith. As you may have seen, Smith is shooting Men in Black III in New York this month, and in addition to hobnobbing with the ghost of Andy Warhol ('sup, Bill Hader), he's also kicking back in the biggest movie star trailer ever. Or at least it looks that way. This thing has a satellite dish! Click ahead to make your living quarters feel immediately inadequate.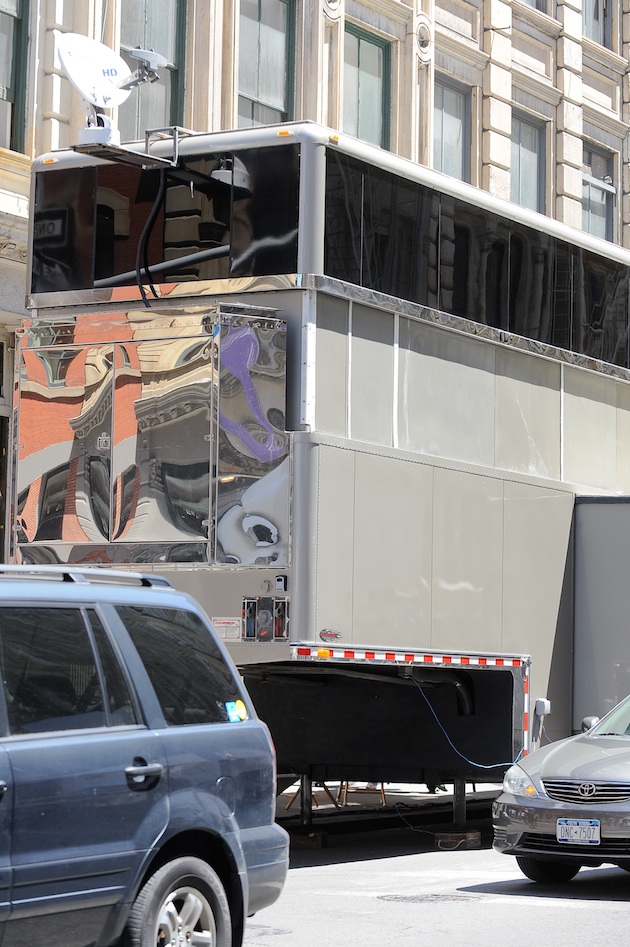 If Quentin Tarantino wants Smith for Django Unchained, perhaps he should start a "trailer fund" before it's too late.
[Photo: Getty Images]