The Debt Poster: Crazing Helen!
Helen Mirren's looking as fierce as -- hmmm -- Joan Didion in the new poster for The Debt, the time-skipping drama about catching Nazi criminals. Those sunglasses! That fixed, contemplative stare! Looks like 2011 will be the year of magical Nazi-thwacking.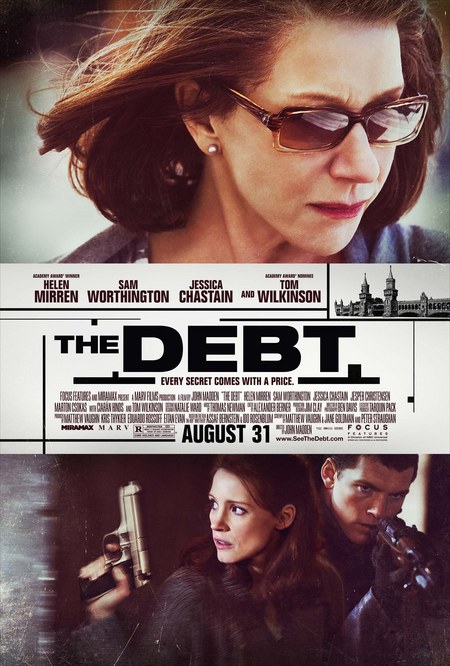 The first previews for The Debt came out almost a year ago, but thanks to the sale of Miramax, it will finally hit theaters August 31. A time-traveling drama, indeed.
The Debt [MovieWeb]