Cloud Atlas Adds Halle Berry, Hugo Weaving and Ben Whishaw to Cast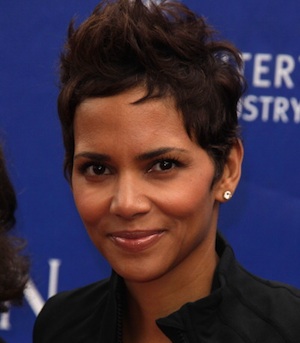 Still having trouble believing that directors Andy and Lana Wachowski and Tom Tykwer are planning an adaptation of David Mitchell's seemingly un-adaptable Cloud Atlas with Tom Hanks set to star? Believe it. The three directors have staffed up their multi-layered adaptation with another Oscar winner, an up and coming heartthrob, and Agent Smith.
THR reports that Halle Berry, Ben Whishaw and Hugo Weaving will co-star with Hanks in Cloud Atlas, a film that will attempt to tell six different stories -- from a 19th century notary to a rebel clone in the near future -- with each actor playing multiple roles.
In other words: bananas. Filming on Cloud Atlas is set to begin this fall. Warner Bros. will release the film domestically, while Focus Features International is now looking for a buyer at the Marche de Cannes for the worldwide rights.
· Hugo Weaving, Ben Whishaw Join 'Cloud Atlas' (Cannes Exclusive) [THR]