Cannes Acquisition Round-Up: The Wolf of Wall Street, The Artist Among Purchased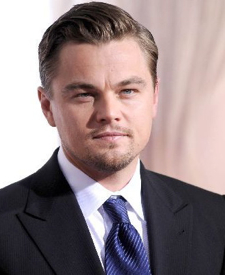 The Cannes Film Festival: it's not just for croissants and movie premieres! It's also where tons of films go to find distribution. Barely a day old, the 64th edition of Cannes has already seen some future awards contenders and possible blockbusters sold to happy bidders. Ahead, a rundown of the spending spree thus far, and which films could find distribution next.
· The Weinstein Company struck first at Cannes, and is on the cusp of purchasing the Michel Hazanavicius-directed The Artist. The film -- which is both black-and-white and silent -- follows the life of a silent film star (Jean Dujardin) who finds himself marginalized as talkies come to the forefront. Look for TWC to release it into Oscar season later this year. [Deadline]
· In addition to closing on The Artist, The Weinstein Company has also acquired Dragon (Wu Xia), a Chinese martial arts noir from director Peter Ho-Sun Chan. It debuts at Cannes on May 14. [Deadline]
· Red Granite Pictures has acquired the rights to the long in development adaptation of The Wolf of Wall Street. Leonardo DiCaprio will produce and is still hoping to star, though neither Martin Scorsese nor Ridley Scott remain attached to direct. Boardwalk Empire creator Terence Winter wrote the script for Wolf, which is based on the memoir by Jordan Belfort. [Deadline]
· Little Birds -- which debuted at Sundance this year -- has been picked up for North American release by Millennium Entertainment. [Deadline]
· Helen Hunt -- last seen onscreen in Soul Surfer -- will direct and star in Ride, a romantic comedy produced by Night & Day Pictures. Per Deadline, "Intandem Films will pre-sell foreign rights at Cannes." [Deadline]
· Colin Firth and Emily Blunt will star in an untitled "dark comedy" that Focus Features International will be selling at Cannes. Firth will play a man who fakes his death to get out of an unhappy life and meets Blunt's character, a woman looking to leave the past behind. Scandalous! Look for this one to sell soon enough. [Deadline]
Check back here for more through the festival, and browse all of Movieline's Cannes Film Festival coverage by clicking here.