Woody Harrelson Cast as Haymitch in The Hunger Games!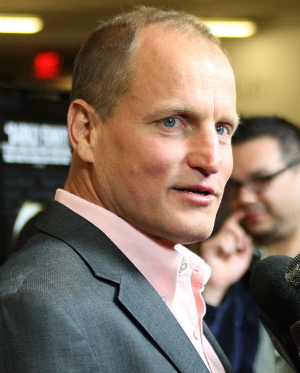 Well, well, looks like we finally have our Haymitch for Gary Ross's 2012 The Hunger Games! Woody Harrelson nabbed the sought-after role of alcoholic former Games winner Haymitch Abernathy, who mentors Katniss (Jennifer Lawrence) and Peeta (Josh Hutcherson) through the televised battle royale against 22 other skilled and lethal young killers. Approve/disapprove after the jump!
Pros: Woody Harrelson has that ability to play tormented and winning at once (see Zombieland for a recent example), a key element of Haymitch's complicated, battle-scarred personality. The 40-something Haymitch is described as having been quite handsome in his youth, and have you seen Cheers? 'Nuff said.
Most importantly, he has a knack for developing great chemistry with others; pair him up with just about anyone and he comes off as charming. Harrelson should do well opposite youngsters Lawrence and Hutcherson, as well as convey Haymitch's broken, self-destructive vulnerability when it comes to mingling with the preening, imposing officials of the Capitol.
Cons: He turns 50 years old this summer, but heck -- he looks young for his years. I'll grant him this allowance. And he'll have to grow some sort of beer belly situation, but if J. Law is going brunette and Hutcherson is going blonde, Harrelson's gut will be easy as pie to, uh, fake. Or not. Whatever. No real complaints here!
Next up: Who will play President Snow, Cinna, and the remaining Tributes? Cast your votes below.
• Woody Harrelson Cast as Haymitch in 'Hunger Games' Movie [THR]