Men In Black III Director to Follow Will Smith Franchise with Dinosaurs vs. Aliens Adaptation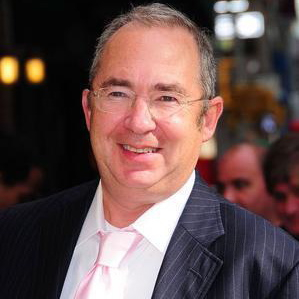 Over the past 13 years, Barry Sonnenfeld has been chronicling extraterrestrial life onscreen with his Men in Black franchise. And when the third installment wraps later this year, the director will switch gears -- from projects about aliens tangoing with Tommy Lee Jones to aliens tangoing with dinosaurs in Dominion: Dinosaurs vs. Aliens.
Not only will Sonnenfeld direct the film, but he will develop a graphic novel to accompany the project with the help of Liquid Comics and Grant Morrison (Batman and The Invisibles comic work), who will also pen the script. Both the novel and movie will examine a prehistoric world war battle whose premise is as follows: "When an alien invasion attacks Earth in the age of the dinosaurs, the planet's only hope is the giants that roam the planet with -- it turns out -- a lot more intelligence than previously realized."
As Sonnenfeld told Movieline sister site Deadline, "Growing up, my fascination was all things dinosaur, and as an adult, I've had some success making films about aliens, so this is a dream come true."
The novel will be published later this year.
· How Would Aliens Fare Against Dinosaurs? Barry Sonnenfeld Aims To Find Out [Deadline]