Check Out the Hella-Violent New Poster for Conan the Barbarian
The tagline for Marcus Nispel's blood-splattered 3-D reboot of Conan the Barbarian is "Born on the Battlefield." Judging from the new poster, however, something along the lines of "Fresh Meat!" would also apply. Geez! If you ever run into Jason Momoa, make sure you aren't a faceless member of some marauding horde; you will likely get disemboweled. Click ahead for your first look at the non-moving poster for Conan.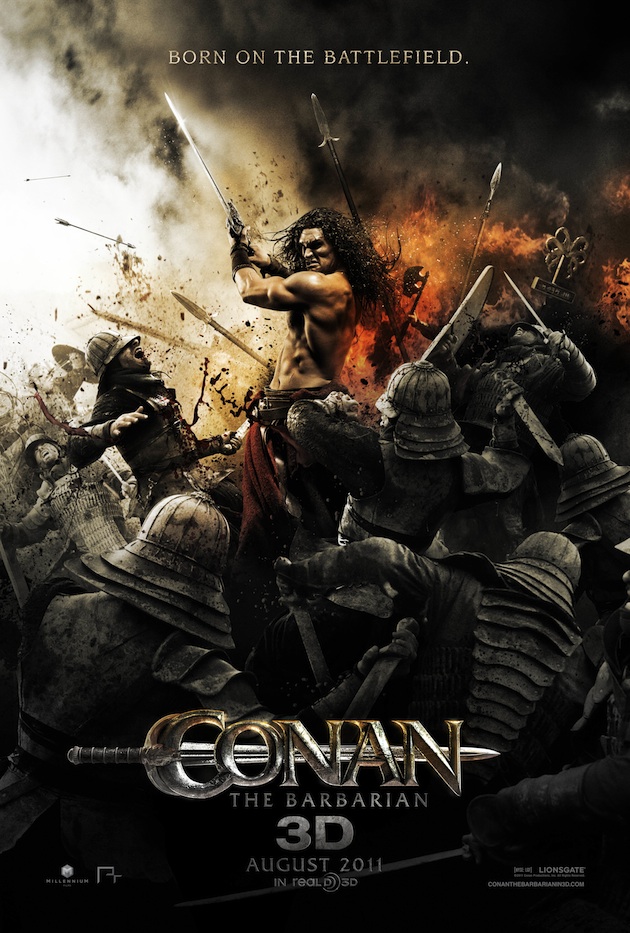 Conan the Barbarian cuts into theaters on Aug. 19.