The Weinstein Company Will Distribute Paul Thomas Anderson's Religious Drama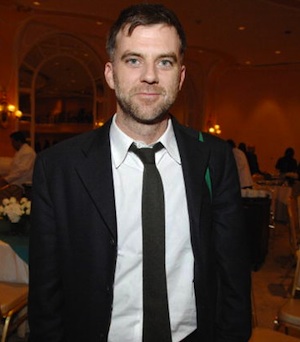 It looks like all you Thomas Pynchon fans hoping that Paul Thomas Anderson would adapt Inherent Vice for his next film are in for a bit of disappointment. But you're the only ones. Deadline reports that The Weinstein Company has won the worldwide distribution rights for Anderson's once-in-development-hell religious drama, and that Philip Seymour Hoffman and Joaquin Phoenix are set to co-star. Drink up the details ahead.
Formerly titled The Master, the film will follow a returning World War II veteran (Hoffman) who creates a "belief system" as a way to reengage with himself following the atrocities of war. That system winds up catching on with other "lost souls," including -- presumably -- Phoenix's character. If all that sounds a little L. Ron Hubbard-y for you, that's because The Master was initially Anderson's veiled treatise on Scientology; while the script has been "greatly overhauled," it seems like some core things have remained the same.
Anderson -- who hasn't directed a film since There Will Be Blood in 2008 -- is reportedly looking at actresses like Amy Adams, Lauren Dern and Madisen Beaty (The Curious Case of Benjamin Button) to play the female lead, a decision which could come soon enough -- the film is set to begin production on June 13.
· Harvey Weinstein Buys World Rights To Paul Thomas Anderson's Untitled Next Film [Deadline]