Guess the Plot of Marcus Nispel's Next Movie, Backmask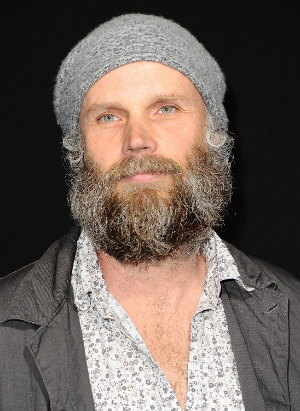 Some titles tell you everything you need to know about a movie, and some tell you pretty much nothing. After giving the world such to-the-point movie titles as The Texas Chainsaw Massacre, Friday the 13th, and the forthcoming Conan the Barbarian (admittedly, all remakes of iconic genre films), Nispel's keeping things mysterious with his next movie, a horror pic simply entitled Backmask.
Deadline reports that details about the plot of Backmask are officially being kept under wraps, but that it's about "paranoia, possession and the paranormal" and is based on an original idea by Nispel with Steven Schneider (Paranormal Activity, Insidious, The Bay) producing. However, Movieline did in fact unearth a plot synopsis, courtesy of Dread Central.
So what could this Backmask be about? Guess which of the following plot synopses is correct:
A) A deranged maniac with OCD is compelled to do everything while walking backwards... including killing people. He wears a mask on his back to let his victims know he's coming.
B) An insidious new bacterium thought to purify pores instead terrorizes the clients and staff of a posh day spa, spreading from steam room to massage table with an unquenchable thirst... for your skin.
C) Small-town teens play a vintage LP backwards and unleash a demonic spirit that possesses their bodies, one by one... but the spirit is really warning them of a much more fearsome danger.
Do you really want to know which one it is?
Really? Click through.
Pages: 1 2