First Truthful Movie Poster of the Summer Revealed: The Tree of Life's Real Intentions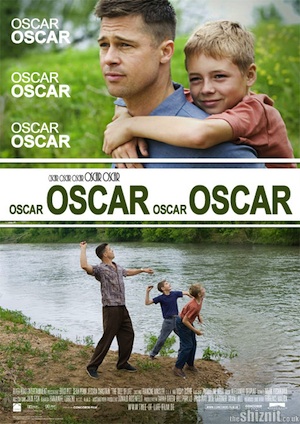 Truthful movie posters are becoming a great American tradition, and it's one we celebrate at Movieline up to five times a year. Courtesy of the website Shiznit UK (which seems to be down at the moment), parody posters for plenty of this summer's blockbusters have arrived, including a mock treatment for the Brad Pitt-Sean Penn emotion-tugger The Tree of Life. Is it accurate?
Is Terrence Malick's The Tree of Life such a shoo-in for Oscar gold? Are we sure this isn't a glammed-up version of the coming-of-age film That's What I Am? If surf music comes up at any point, I'm protesting.
· Truthful Summer Movie Posters [Vulture]