Charlie Hunnam to Fight Futuristic Aliens in Guillermo Del Toro's Pacific Rim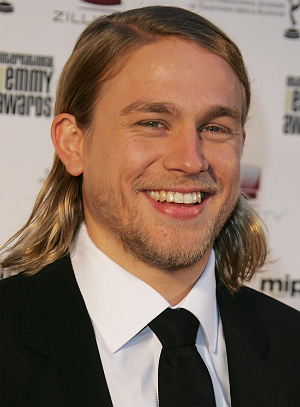 In the latest development for Guillermo del Toro's Pacific Rim (i.e. The One That's Not At the Mountains of Madness), Sons of Anarchy actor Charlie Hunnam is in negotiations to fight alien invaders in the futuristic tent pole. The legacy of Judd Apatow's Undeclared continues!
Hunnam, 31, is already known for having taken on distinct roles in his career: As Lloyd on the aforementioned short-lived series Undeclared, as the titular Dickensian hero in 2002's Golden Globe-nominated Nicholas Nickleby, and most of all, for his excellent work as tormented bad boy Jax on Sons of Anarchy. Pacific Rim will mark Hunnam's biggest film role to date and his first major mainstream project since Sons of Anarchy boosted his profile on the small screen.
Indie drama The Ledge, indie comedy Frankie Goes Boom (about "a guy whose life has been ruined by a YouTube video that has gone viral," Lizzy Caplan revealed to The Playlist), and the crime thriller Blackbird may debut before Pacific Rim, the plot of which Deadline describes thusly: "[Pacific Rim] is set in a future where giant malevolent creatures threaten to destroy the earth, city by city. To combat its annihilation, the planet must band together and use highly advanced weapons technology to eradicate the growing threat."
In any case, Charlie Hunnam as action hero? I'm in.
• 'Sons Of Anarchy's Charlie Hunnam To Star in Guillermo Del Toro's 'Pacific Rim' [Deadline]