5 All-Female Ensembles We'd Love to See in Comedies
Bridesmaids is finally opening this weekend, and oh-my-stars, I'm thrilled. In fact, I'm overexcited. I'm (unnecessarily) pinning the future of lady-led ensemble comedies on Paul Feig's testament to bridesmaidenhood, and I think we should plan ahead in case the world decides that women deserve to dominate more comic casts. Hint to the world: They do. Here are five female ensembles we'd like to see in five typically male-driven genres of film.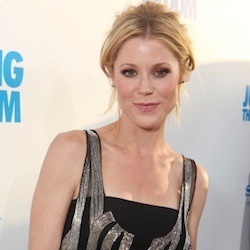 Diner Comedy
Suggested Cast: Julie Bowen, Amy Adams, Viola Davis, Cynthia Nixon
How often is it that women who are amazing with dialogue get a chance to exercise that elan with other women who are amazing with dialogue? Julie Bowen, who is ferocious and vulnerable in Modern Family's most challenging and most thankless role, is a natural with punchlines, as are the brilliant Amy Adams (who managed to bring some comedy into The Fighter) and Cynthia Nixon (who is the only Sex and the City cast member to refrain from overplaying jokes). Viola Davis, whose Oscar nomination and Tony win commemorate her serious side, deserves a shot at exposing the comic sizzle behind that well-trained visage.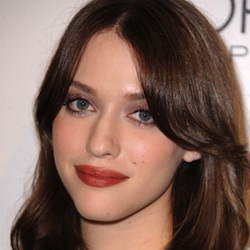 Coming-of-Age Comedy
Suggested Cast: Sarah Hyland, Brie Larson, Emma Watson, Kat Dennings
Apart from Mean Girls, female-led high school ensembles of the past decade have been cloying and boy-centric. Sisterhood of the Traveling Pants represents nobody's idea of real teenage women. My female friends in high school were all smart, unsentimental, bawdy, adult, and sensitive -- and this cast, which ranges from the casual cool of Kat Dennings to the snappy cynicism of Brie Larson -- could bring back the intelligence and bone-dry humor we still miss from Heathers.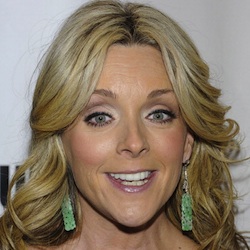 Drunken Debauchery Comedy
Suggested Cast: Jane Krakowski, Julianne Moore, Amy Poehler, Rachel Dratch
Now, of course Amy Poehler and Rachel Dratch attempted hilarious intoxication in Spring Breakdown, and of course Jane Krakowski and Julianne Moore have exercised utmost insanity on 30 Rock, but I so admire the go-there gall of all four of these women. Whether Poehler is deadpan or delirious, she such a bankable lead, particularly for a cast of women. I imagine these four as a a sloppy, mudslinging quad that blows off some steam after, say, a grim funeral brings them together. The Big Chill's most interesting characters were the women, after all.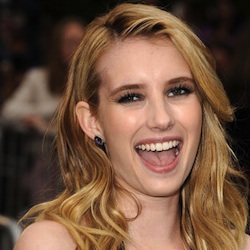 Road Comedy
Suggested Cast: Ari Graynor, Leighton Meester, Kristen Stewart, Emma Roberts
Apart from Graynor, this isn't a cast accustomed to making audiences laugh -- but it should be. Leighton Meester almost throttled my funny bone in The Roommate, and now it's time for her to intentionally summon some yuks in a proper road flick. Kristen Stewart's dourness needs a serious pick-me-up (and her "road movie" cred will need an unpretentious counterpart after she stars in On the Road), and Emma Roberts needs to play more characters I care about. Her climactic monologue in Scre4m was no heartstring-tugger.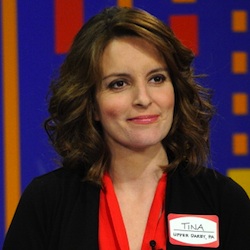 Mockumentary
Suggested Cast: Tina Fey, Catherine O'Hara, Jan Hooks, Ana Gasteyer, Nicole Kidman
The mockumentary feels in some ways like a tired format, but the majority of that overexposure is thanks to the genre's standard male domination. A mockumentary about competitive females, on the other hand, is nothing but novel: Ana Gasteyer, who was arguably the successor to Catherine O'Hara, is ideal in hilariously over-earnest roles, as are Jan Hooks and Tina Fey. Ever since Rabbit Hole knocked my socks off with its unself-serious version of despair, I've wanted Nicole Kidman to try an opposing route with a dark comedy. Are there any funny movies about PTA mothers preparing for a prom? These ladies could make one sing.
[Photos: Getty Images]