Universal Puts Brakes on Ron Howard's Dark Tower Adaptation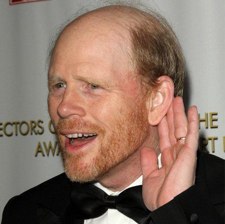 Perhaps the ambitious three-film-two-television-series plan that Ron Howard and Universal had to adapt Stephen King's sprawling novel series The Dark Tower was a bit too ambitious. Deadline reports that the studio has put the pre-production Dark Tower team on hiatus, four months before shooting was set to begin.
Not surprisingly -- with basically five different projects planned -- the cause for the delay is budgetary; Universal is reportedly meeting with Howard and screenwriter/producer Akiva Goldsman to figure out if there is any way to bring The Dark Tower in at a lower price. Free suggestion: Get rid of the two television series.
Right now, this is just a hiatus -- though production likely won't start in September as had been planned -- but if Universal decides to stop production The Dark Tower, Deadline reports that Warner Bros. could step in to save the day.
Developing...
· 'Dark Tower' Staff Put On Hiatus As Filmmakers, Studio Address Budget [Deadline]