In Memoriam: American Idol's Fifth Place Contestant
Greetings, fellow mourners -- we gather here today to send one of American Idol's five remaining contestants to the oversize fame-dump in the sky. Who bit the dust? Was it Silly Struthers herself, Lauren Alaina? Was it Boy Meets World school bully James Durbin? What about bobbly blubbering baby shrieker Jacob Lusk? The answer... will ruin you.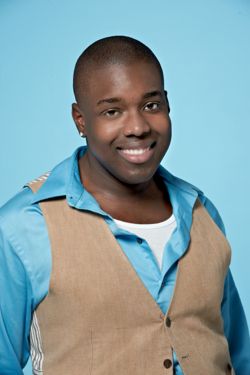 After a bottom two that included Jacob Lusk and Lauren Alaina (good work, America!), Seacrest announced that the fifth place finisher was Jacob Lusk.
Legacy: Jacob Lusk was the treacherous tower of gumdrops that lives in Candy Land's Molasses Swamp who hollered like a menopausal drag queen at the Savoy. That has its own appeal.
We Will Miss Most: Above all else, his only 100% great performance -- his rendition of Ashford & Simpson's "Solid" with season ten's "creative champion" Naima Adedapo. (Never forget.) His "spectacular" rendition -- literally, like some sort of novelty act involving fireworks and shrieking -- of "God Bless the Child" during Hollywood Week. His smiley smugness. The time he said that if America voted him out, it would be because the nation couldn't "look itself in the mirror." Or it's that we can't look at... you, Jacob.
What Could've Been: A disco week performance of "You Make Me Feel (Mighty Real)" (since this man is Sylvester), a Top 3 rendition of "You Can't Hurry Love" for the hell of it, and some sort of fugue-state cackle for the finale.
Closing Words: Jacob, you were an admirable singer for a few weeks, and then you were a jiggly, self-important eyesore for a few months. You can sing, but you can also not sing. It's time for God to decide which is better for you.