Wes Bentley Cast as The Hunger Games' Gamemaker, Seneca Crane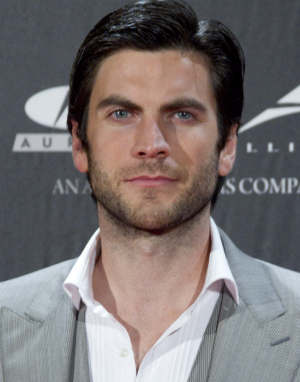 In a huge development for this week's Movieline interviewee Wes Bentley, the actor has landed a high-profile gig in Gary Ross's 2012 adaptation The Hunger Games! The role marks Bentley's first major advancement since bouncing back from career-threatening personal demons, and pits him against the likes of Jennifer Lawrence and Josh Hutcherson as sinister foil Seneca Crane, the Head Gamemaker in charge of devising deadly obstacles for heroine Katniss Everdeen and her fellow tributes. More on Seneca Crane and what this means for Bentley after the jump.
When he spoke with Movieline about the addiction that derailed his promising career post-American Beauty, Bentley emphasized his desire to reconnect in the business and get back on track. Well, what a way to do so. The part of Seneca Crane is potentially a juicy one, as Crane heads the group of elite government strategists behind the arena fight to the death at the center of the bestselling Hunger Games novels, written by Suzanne Collins.
Though teenage protagonist Katniss (Lawrence) must contend directly with the 23 other young tributes forced to do battle in the televised Games, Crane is an equally dangerous antagonist, watching -- and plotting -- as the death count rises. He's the one pulling the strings behind the scenes, helping decide who lives and dies. As Katniss threatens to incite rebellion through her actions in the 74th Hunger Games, it's Crane's job and head that are on the line.
But exactly how Gary Ross & Co. might tweak Collins' story as written in the novels remains to be seen; since the novel is written from Katniss's point of view, many characters and events occur unseen to her eyes. An early version of a script had Seneca Crane playing a significant part in the film, but it's unconfirmed whether or not that's changed in subsequent development. Either way, assume the script will adjust accordingly to depict what characters like Gale (Liam Hemsworth), Crane (Bentley), Effie Trinket (Elizabeth Banks) and Haymitch (TBA) are doing while Katniss is in the Games.
In any case, hurrah for Bentley! May the odds be ever in his favor.
LOS ANGELES, CA, May 05, 2011- Lionsgate® and the filmmakers of THE HUNGER GAMES are pleased to announce that actor Wes Bentley (AMERICAN BEAUTY, GHOST RIDER) has been cast in the role of Seneca Crane in the much anticipated film adaptation of Suzanne Collins' worldwide smash hit novel.
Bentley joins a cast of talented young actors - Jennifer Lawrence as series heroine Katniss Everdeen with Willow Shields as little sister Primrose, and Josh Hutcherson, who was cast as Peeta Mellark, with Liam Hemsworth in the role of Gale Hawthorne. Paula Malcomson will be playing Katniss and Primrose's mother. It was also announced that Elizabeth Banks has signed on for the part of Katniss' pre-games handler Effie Trinket.
Bentley is represented by WME and Untitled Entertainment.
About The Role
Seneca Crane is the "Head Gamemaker" of the 74th Hunger Games, in which heroine Katniss Everdeen and childhood acquaintance Peeta Mellark are forced to compete against one another and 22 other young people in a life-threatening survival setting after Katniss bravely volunteers herself to enter the arena in the place of her younger sister.
About The Film
Every year in the ruins of what was once North America, the nation of Panem forces each of its twelve districts to send a teenage boy and girl to compete in the Hunger Games. Part twisted entertainment, part government intimidation tactic, the Hunger Games are a nationally televised event in which "Tributes" must fight with one another until one survivor remains.
Pitted against highly-trained Tributes who have prepared for these Games their entire lives, Katniss is forced to rely upon her sharp instincts as well as the mentorship of drunken former victor Haymitch Abernathy. If she's ever to return home to District 12, Katniss must make impossible choices in the arena that weigh survival against humanity and life against love.
THE HUNGER GAMES will be directed by Gary Ross, and produced by Nina Jacobson's Color Force in tandem with producer Jon Kilik. Collins' best-selling novel, which has over 3 million copies in print in the United States alone, is the first in a trilogy of novels which have developed a global following.
Lionsgate will release The Hunger Games on March 23, 2012.
[Press release]