Tom Six Warns World: Human Centipede Will 'Look Like a Disney Film' Compared to 12-Headed 'Pede Sequel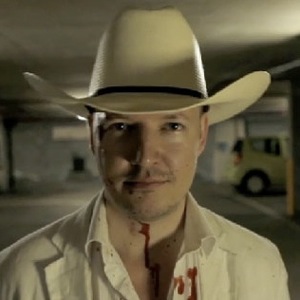 It's all our fault. Dutch film director Tom Six made the golden star of gross-out films with The Human Centipede, and instead of respecting our eyes (and stomachs), we watched the mouth-to-anus binding spectacle, live-blogged it, bought our cats Human Centipede teaser toys and generated enough interest for a porn parody, a college musical and a tribute episode of South Park.
Which brings us to this: Six tells EW that the second and third Human Centipede installments will allegedly make the first film look like My Little Pony.
"[The sequel] is going out after the summer. Part 2, not many people have seen it. Only the distributor and the people who worked in post production. They think it's really crazy. I made this joke about Part 1 being My Little Pony compared to Part 2. People at the distribution company (IFC), at the first screening they had, some people walked away because they couldn't handle the things they are seeing. But they absolutely love it. [...] I can say it has a centipede of 12 people. I want to keep it a surprise. Dieter [Laser, who plays Dr Heiter] or one of the people of the centipede comes back.
Hopefully those IFC employees didn't have lunch before that screening. As for part three?
"Three films makes a Human Centipede for me. Three can be the combination. What I want to do is make Human Centipede III: Final Sequence. And then I don't want to make any Human Centipedes again. I've a terrific idea for it that's completely different than 1 and 2 again. I think Part 3 will make Part 2 look like a Disney film."
Fantastic! Six also tells EW that he's talking to "people" about doing official Human Centipede merchandising, so keep an eye out for that.
· 'Human Centipede': Director Tom Six talks about the sequel, his plan for a threequel, and all those 'Centipede' parodies [EW]