First Look at 3-D Stop Motion Animated Zombie Thriller ParaNorman
After combining on the award-winning, Oscar-nominated stop motion animation Coraline, Focus Features and LAIKA Inc. have re-teamed for a new 3-D stop motion animated dark comedy about a boy who can speak with the dead (voiced by Let Me In's Kodi Smit-McPhee) who must save his town from a zombie attack. Full first look after the jump!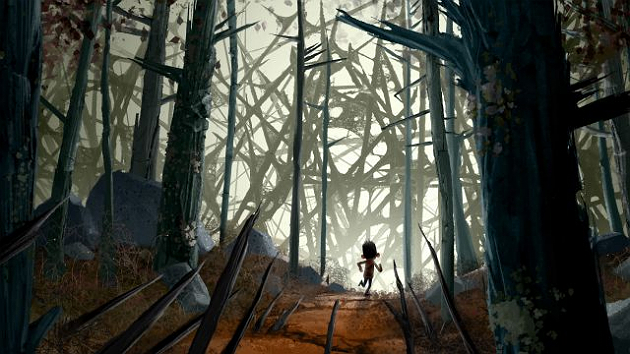 From Focus Features:
In the comedy thriller, a small town comes under siege by zombies. Who can it call? Only misunderstood local boy Norman (voiced by Mr. McPhee), who is able to speak with the dead. In addition to the zombies, he'll have to take on ghosts, witches and, worst of all, moronic grown-ups, to save his town from a centuries-old curse. But this young ghoul whisperer may find his paranormal activities pushed to their otherworldly limits.
Currently in production, ParaNorman is being directed by Sam Fell and Chris Butler, from Mr. Butler's original screenplay. Mr. Fell was director of The Tale of Despereaux and Flushed Away. Mr. Butler was storyboard supervisor on Coraline and storyboard artist on Tim Burton's Corpse Bride. The voice cast includes Academy Award nominee Casey Affleck (The Assassination of Jesse James by the Coward Robert Ford), Tempestt Bledsoe (The Cosby Show), Jeff Garlin (Toy Story 3), John Goodman (Monsters, Inc.), Bernard Hill (Titanic), Academy Award nominee Anna Kendrick (Up in the Air), Leslie Mann (Rio), Christopher Mintz-Plasse (How to Train Your Dragon), Kodi Smit-McPhee (Let Me In), and Tony and Emmy Award winner Elaine Stritch (30 Rock).
An all-star voice cast, that Tim Burton-influenced sheen, and street cred from the crowd-pleasing, excellent-in-3-D Coraline all bode well. The adorably-named ParaNorman will be released August 17, 2012; Focus and LAIKA will also reunite for a yet-to-be-named 2014 project.
[via Press release]