Todd Haynes Making Web Concert Film With My Morning Jacket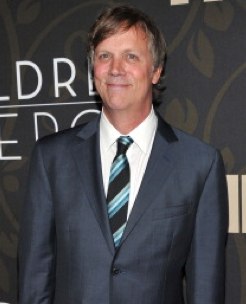 In the grand tradition of David Lynch and Duran Duran, director Todd Haynes and rock heroes My Morning Jacket will soon collaborate on a streaming concert film as part of the American Express Unstaged series.
The May 31 concert will stream from the Louisville Palace Theater in Louisville, Ky. -- My Morning Jacket's hometown -- via the series's site at YouTube.
The band's lead singer, Jim James, appeared in Haynes's 2007 Bob Dylan film I'm Not There, after which time the filmmaker developed a fondness for MMJ. (James sang the Dylan song "Goin' to Acapulco" with Calexico, however, in the movie.) Haynes has plenty of other experience filming music sequences -- most notably in his 1998 glam-rock saga Velvet Goldmine -- but this will be Haynes's first time directing a live broadcast.
So what do we have to look forward to? Not even Haynes seems to know at this point: "We're jumping right into it," he told the NYT in an interview this morning. "I have some obligations throughout May, so it was tight from the start, but it just sounded like a really cool opportunity and experience for me." Asked about his more general approach to depicting music onscreen, Haynes replied: "The way I sort of approach my work is that the historical and socioeconomic and cultural worlds that the music is exploring dictate the visual experience, and the way that we approach it specifically on film."
That... clears it up? Suggestions welcome from Haynes and My Morning Jacket devotees alike. I say just reprise Evan Rachel Wood's Mildred Pierce nude scene and the rest should take care of itself.
· Todd Haynes to Make Film of My Morning Jacket Show [NYT]