See Brad Pitt's Fancy Suit in Latest Still from The Tree of Life
By this time next month, many of you will have seen Terrence Malick's long-delayed, much-anticipated, hopefully-not-too-pretentious The Tree of Life. Exciting! In these final weeks before its imminent release -- which should happen barring some sort of spontaneous combustion -- Fox Searchlight will likely continue to push forth mysterious stills from the film. Like the dinosaur one. Or this latest, which shows Brad Pitt in his best Don Draper-y suit. Click ahead for a look.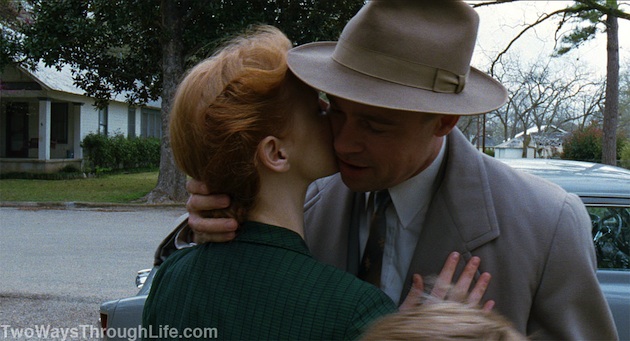 Handsome! Head over to Two Ways Through Life to see another new still -- this one of a sunset!