See Kate Bosworth, James Marsden, and Alexander Skarsgård in First Pics from Straw Dogs Remake
Here's your first look at images from Rod Lurie's Straw Dogs remake, which moves the setting of Sam Peckinpah's 1971 film from England to America, and sets up L.A. couple James Marsden and Kate Bosworth for a really unpleasant vacay in the Deep South. The EW scans also include your first look at True Blood's Alexander Skarsgård in the role of Charlie, a character at the center of the original film's most controversial scenes.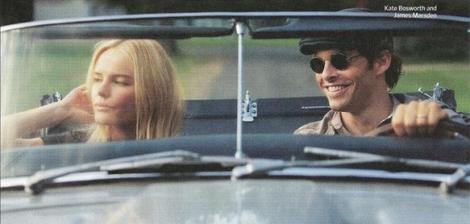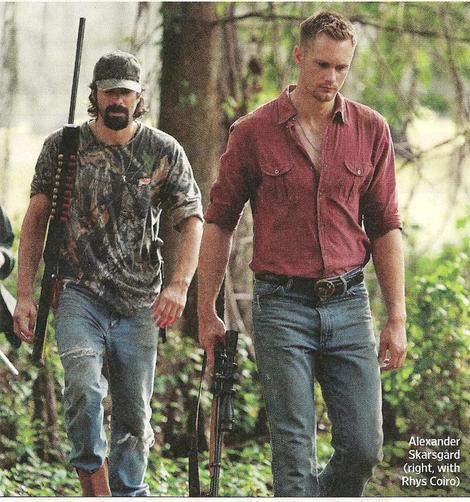 As in Peckinpah's 1971 film of the same name, Straw Dogs follows a man named David Sumner (Marsden) who moves with his wife (Bosworth) to her hometown. There, the couple clash with local men, culminating in a violent escalation of events. Filling out the cast of Lurie's remake are Skarsgård, Laz Alonso, Anson Mount, Willa Holland, Walton Goggins, Rhys Coiro, James Woods, and Dominic Purcell.
Screen Gems will release Straw Dogs on September 16.
[Images courtesy of EW, on newsstands this week.]