Let's Plan William and Kate's Hollywood Itinerary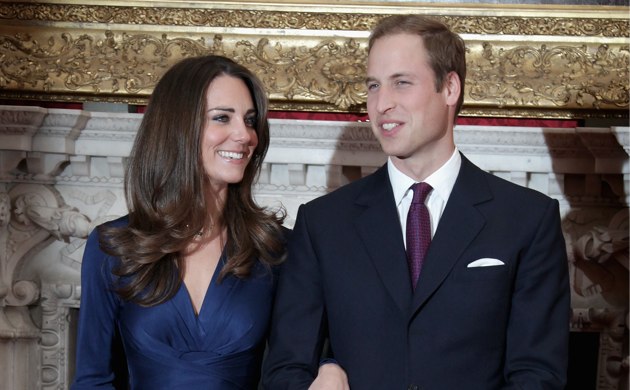 Apparently Prince William and his new bride Catherine, Duchess of Cambridge (a.k.a. Kate "The Fascinator" Middleton) are visiting Movieline's HQ, our sinister little supersuburb of Los Angeles. Don't ask why. Just pee yourself with glee while crying. Julie Miller and I are torqued for their arrival, and we've decided to plan their itinerary. I hope it isn't too glamorous or upscale for them.
Louis: They should start with a trip to Madame Tussaud's, obviously. I imagine most of Will's relatives are hanging out at the Hollywood and Highland location, grimacing for tourists.
Julie: There is speculation that David and Victoria Beckham will host the royal couple while they are in town but I'd prefer if actual Hollywood elite show the couple around, ideally in one of those Starline tour vans.
Louis: Ooh. I want to see Kate taking pictures with a disposable camera from a double-decker!
Julie: Right! As they sit in one of those packed vans with sweaty tourists while someone shouts over a microphone that they are sitting outside the fence of Jack Nicholson's Mulholland estate. Will is trying to follow along on one of those star maps where all of the celebrities' names are spelled wrong and half of the addresses are outdated.
Louis: And they're not even sure who Freddie Prinze Jr. is, but they're apparently sitting outside his bungalow, which looks to have been abandoned in 2005.
Julie: Will gets frustrated because the only house he wanted to see was Candice Bergen's but apparently they bought the wrong tour package.
Louis: Now, Kate is a classy commoner, so she'll want to head over to the only place I know with royal discounts on California tees and out-of-style surfwear: the Third Street Promenade in Santa Monica.
Julie: Obviously. While Kate shops for affordable surfwear, Will can explore the other exotic American stores like Puzzle Zoo and Hot Topic. When the novelty wears off, he can grab a bench and enjoy the children street artists who perform choreographed Michael Jackson routines for spare change during school hours.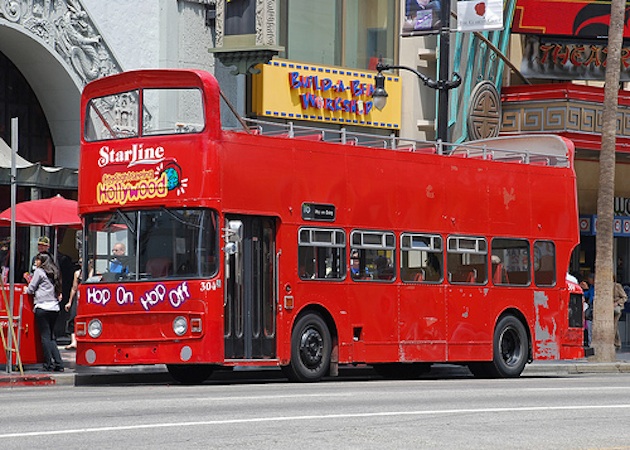 Louis: Real life PYTs! He will clap over their gyrating preteen bodies with an American flag in one hand. From there it's over to Griffith Park, where Kate will explain to Will that it's where they shot the famous observatory scene in the Paula Abdul "Rush, Rush" video. Then where? We've really covered everything. They should see a taping, right? Something everyone's buzzing about.
Julie: Yes! Which taping? Jimmy Kimmel Live is too hip. The Price Is Right? And as commoners, I feel like they would pride themselves on waiting in the four-hour line beforehand and wearing customized t-shirts. Is there a better taping though?
Louis: Ugh, no. It doesn't look like Game Show Network's Catch 21 starring Alfonso Ribeiro is filming new episodes during their stay. The Price is Right will be fine. I am excited for Will to misunderstand American currency and try to bid, like, six figures on a roll-top desk. Finally, where should they eat? Are you thinking what I'm thinking?
Julie: Yes, let's say it together.
Louis: 1, 2, 3...
Julie: The Chili's in Encino.
Louis: The Chili's in Encino.
Julie: Or the Cheesecake Factory at the Grove. I'll give them a back-up restaurant because I'm good with tourist suggestions like that.
Louis: Versatility is key when advising tourists. Imagine Kate wearing a cute little crown of Chicken Crispers! And dunking Will's face in the honey mustard. And loving L.A.
Julie: Enough with the Royal Wedding. Watching William and Kate enjoy an the All-American Triple Dipper is my social event of the year.
Louis: Ranch-dressing kiss on the balcony!
Julie: I'm already designing my Awesome Blossom Fascinator.
· Report: Royal Newlyweds to Visit Hollywood [Deadline]