Guess How Much Money Jaden Smith Was Paid For The Karate Kid Remake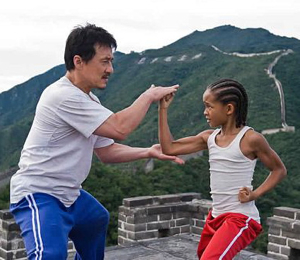 What economic crisis? Two years ago, a 10-year-old Jaden Smith was cast in the Hollywood remake of The Karate Kid, which his parents Will Smith and Jada Pinkett Smith were producing. For whatever reason, the financial details of Jaden's contract are just now surfacing, and it makes for some allowance.
According to the report, the actor received a total upfront payment of $1 million. As a back-end deal on the film, which earned over $350 million worldwide, Jaden Smith earned a $2 million bonus plus other in-contract perks that were not specified. At the time, Smith's only other film credits were The Pursuit of Happyness and The Day the Earth Stood Still.
So maybe Will Smith should just go ahead and retire after all.
· Jaden Smith -- Multi-Million $$$ Pay Out for 'Karate Kid' [TMZ via THR]