Chris Hemsworth New Front-Runner for Snow White and the Huntsman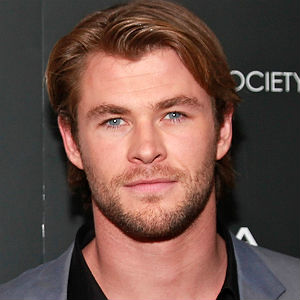 And you thought Jeremy Renner was the only movie star with his toes in multiple franchises. Deadline reports that Chris Hemsworth has emerged as the front-runner to take the role of the huntsman in Snow White and The Huntsman. Whether he actually takes it, though, is up for grabs. After all, two major Hollywood stars have already passed on the role opposite Kristen Stewart and Charlize Theron.
As you may recall, Viggo Mortensen was originally tapped for the huntsman role, but after he dropped out Hugh Jackman emerged as the choice du jour. Now that he's gone, Hemsworth is the latest wanted man. Meanwhile, Joel Edgerton sits at home waiting for Hollywood to give him one franchise.
No truth to the rumor the Animal Kingdom star sent Hemsworth a text message saying, "Come on, mate! Don't pull a Renner."
You can check out Hemsworth's huntsman bona fides in Thor, out in theaters on Friday.
· 'Thor' Star Chris Hemsworth Eyeing 'Huntsman' Role In Universal's Snow White Saga [Deadline]