Jodie Foster on Her Human Character, Lack of CG Creatures in Neill Blomkamp's Elysium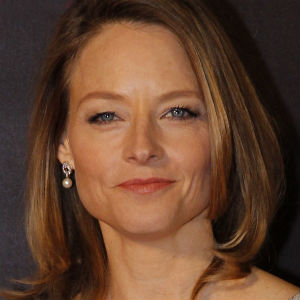 Few details are known about Neill Blomkamp's Elysium, the science fiction follow-up to Blomkamp's Oscar-nominated District 9 that's currently in pre-production for a 2013 release. But Elysium co-star Jodie Foster, who'll star alongside Sharlto Copley, William Fichtner, and Matt Damon in the film, shared a few details of her character and the film's CG element with Movieline during a recent sit-down in Los Angeles.
Look for the full Movieline Interview with Foster next week, in which the veteran filmmaker discusses in open, candid detail her motivation for making the manic depression drama The Beaver and the hurdles faced by the film and its star, Mel Gibson, when Gibson's personal crisis spilled out into the media spotlight.
Elysium, along with Roman Polanski's ensemble pic Carnage, marks the rare tandem of acting roles for biz veteran Foster, whose career trajectory parallels Gibson's, to a degree; she's dealt with the intrusive nature of fame by fiercely protecting her private life, moving behind the camera as director while taking the rare acting role here and there.
When Foster does act, it's often just as much to explore a character as to learn from a director she admires. "I thought District 9 was one of the best movies," Foster said. "An absolutely perfect film. So I was just dying to work with Neill Blomkamp and Matt Damon."
Foster recently described her role in Elysium as "a head of state on an alien planet" and "kind of evil-ish," but details of the film's plot and her character remain purposefully hazy. Would Foster be playing some kind of alien, some wondered?
She cleared up that part, at least. "Me?" she said. "No, I don't think so! No, I'm a regular old human."
Given Blomkamp's visual strengths and the way he blended CG creatures into real environments for District 9 (which was nominated for a Visual Effects Oscar), it's probably safe to assume there will be some measure of a CG element in the alien planet-set Elysium. Foster suggested that the CG will be limited to environments rather than creature work.
"I mean, are there, like, winged aliens or something?" she said. "Not really, but there's a lot of CG and there are a lot of plates and stuff."
Having expressed interest in genre filmmaking herself, Foster might like to explore more fantastical stories as a director in the future. "I would be interested in doing films that have a more tried-and-true genre -- less of a personal film, and have a more tried-and-true genre," she said. "But still have that level of psychological detail."
The Beaver opens in limited release May 6 before expanding wide May 20; Elysium is currently set for a March 8, 2013 release.