Simon Cowell Reveals U.S. X Factor Celebrity Judges; Do You Approve?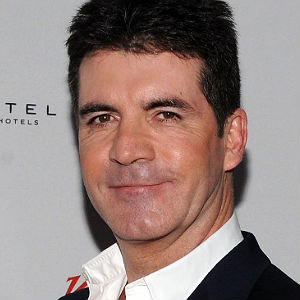 Over at Movieline sister site Deadline, Nikki Finke's got a whopper of an interview with Simon Cowell, who revealed to her his proposed line-up of judges for the U.S. version of the British reality contest series The X Factor. Will reuniting with fellow American Idol judge Paula Abdul draw in the ratings? Bigger question: Who is Cheryl Cole?
The latter question is one American audiences will be asking when Cowell's X Factor premieres in September; Cole, a singer and reality TV personality well known across the pond, is fairly unknown in the States, yet she's reportedly a lock for the judging gig. (Cole was previously a judge on the U.K. version of the show.) Finke pressed Cowell on his decision:
"I opined about how hard it is for UK personalities to click with U.S. audiences. Though she has her own widely imitated catchphrase there telling wannabe contestants they are 'really, really luv-erly' in her incomprehensible Newcastle accent and has become a UK tabloid obsession, over here she'll just be another nobody. (As Jennifer Lopez asked recently, 'She is a singer, right?') But Cowell responded: 'I never think about it as an American or British audience. I genuinely don't. I think that's what's happened on a lot of these shows now is it's almost like you've got to hire well known celebrities to be a judge. And with Cheryl, when I hired her initially, I'd only met her literally once when I offered her the job on [British] X Factor. I thought she was bright, cute, knew what she was talking about, ambitious. And you meet someone special a few times in your life.. And this girl is special. She's just got a great ability to communicate. Shes a great judge. She's smart. It's just a hunch. If people take to her like the British public did, I think she's going to do really well in America. And Fox was desperate to hire her.'"
Cowell's also set on bringing his Idol colleague Abdul onboard. At this point, after appearing on Idol from 2002-2009, starring in her own reality series, and becoming a judge on CBS's Live to Dance, Abdul has been known as a reality TV personality for more years than she actually spent as a studio recording artist. Cowell on Abdul:
"I've always wanted Paula. Always been very vocal about that. I missed her the second she left the show. Always loved working with her even though she can be a pain. And I've been consistent about this. I don't know what it is about her, but I've always clicked with her. You just have to get that chemistry, and she's right. I've never found anyone better than her. I think there's a good chance it will be her. We've agreed that we would meet as many people as possible, and now we're reaching the deadline we've got to make the decision soon. But I think she's got a really good shot."
But while Cowell's got his reasons for filling out the X Factor judging panel with Cole, Abdul, and former Def Jam Records exec Antonio "L.A." Reid, Finke suggests other motivations for fleshing out a line-up that somewhat lacks in the kind of star power it might take to compete. She writes:
"It's clear to me now that, after all the big names suggested as judges on the U.S. version of The X Factor -- Diddy, Snoop, Cee Lo, Fergie, among many others -- Cowell wants himself to be the only celebrated celebrity on his new show. It's a seismic gamble, and I'm surprised that Fox honchos are letting him do it especially with all the major talent out there they could hire to pump up ratings for the freshman series with such a tired premise."
Read the full interview, including Cowell's responses to a list of celebs rumored to have been approached for the gig, over at Deadline.
· SIMON COWELL: My Exclusive Interview; He Reveals America's 'The X Factor' Judges; But Will They Turn It Into 'The ZZZZZZ Factor'? [Deadline]