Matthew Vaughn Has Eyjafjallajökull to Thank for X-Men: First Class Directing Gig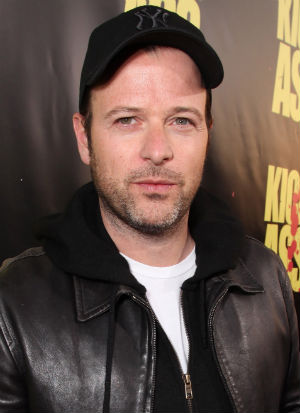 When X-Men: First Class producer Bryan Singer was looking for a director to take the helm of the X-Men franchise, he had "hundreds of names" on his list of candidates for the gig - but Matthew Vaughn wasn't initially one of them. And then a little volcano with an unpronounceable name grounded cross-Atlantic flights, leading to a chance meeting between Singer and Vaughn facilitated by none other than Vaughn's Kick-Ass star, Aaron Johnson.
Since Vaughn had been attached to X-Men 3: The Last Stand until the very last moment, Singer and Co. had assumed he wouldn't be interested in returning to the franchise. (Brett Ratner took the helm, resulting in a commercially but not critically successful sequel.) But that wasn't the case, as he told IGN UK on the set of X-Men: First Class; all it took was an accidental meeting and a slightly boozy pitch:
"...because of the volcano ash cloud, all the Brits that were in the United States could not fly home, so they all went out to Soho House for dinner, and I happened to be there with a friend of mine. And I saw Aaron Johnson, and he says, 'Hey, how are you? Have you ever met Matthew Vaughn?' And although he had been involved in X-Men, I never had, so he introduced me to Matthew and he asked me about the new X-Men film. I was a little tipsy and I gave him the 20-minute idea and the next morning he texted me and I went over to his hotel and gave him the sober pitch, and in a matter of a couple of weeks he was onboard. And it was great because I was prepping [Jack the Giant Killer] in London, so it enabled me to be there for both pictures last year."
X-Men: First Class opens on June 3, which is when fans will learn whether they should praise or curse all that Eyjafjallajökull wrought.
· X-Men: First Class - Bryan Singer Interview [IGN UK]