Mel Gibson Finally Breaks Silence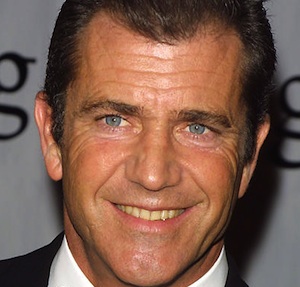 The Mel Gibson Comeback Tour begins in earnest on May 6 when The Beaver opens in limited release after months of delays and date changes. In the lead up to that moment, however, Gibson has broken his long-time silence for a lengthy and in-depth interview with Movieline sister site Deadline that covers everything from his legal troubles to The Beaver to whether he'll act again to not being in The Hangover Part II.
Said Gibson to journalist Allison Hope Weiner in his Icon production offices earlier this week:
WEINER: You were going to do a small part in Hangover II. How did you respond to being asked to do that and then having cast members not want you in it? How did it feel to have them allow a convicted rapist [Mike Tyson] in the movie and not you?
GIBSON: You have to let that go. I sat here and talked to [director] Todd [Phillips] about it. I like Todd. How could you not like Todd? He's smart and he's gifted and so are the other people in the film. It's okay. You just have to let that go.
WEINER: That's a very Hollywood hypocritical moment.
GIBSON: It shows you a few things. You just move on and go okay. I'm not greatly offended by it. It seemed like a good idea at the time and it went south.
WEINER: What gets you to the point of 'I don't care'? I don't believe you don't care about people coming to see your work.
GIBSON: It's like being a chef. If you're making a cake, you don't just make the cake and have it look nice and have nobody tastes it. But that doesn't take away from your ability to execute what you do as well as you can and to have it be something for many. So that it's like, say Apocalypto when it came out. I think it's a good film. It doesn't have a lot of dialogue; it's mostly just like watching stuff happen in a language you never heard before. It didn't do surprisingly well at the box office, no, but it has this life where people see it and they go "Whoa," and the feedback is really amazing, so you know that you've hit. And that's enough. That's enough. And the end of the day, it's what did they think of that? Did they get something from it? Were they entertained? Were they educated? Were they elevated? Were they all three? You know, which is really good? Entertain, educate, elevate. I think that's what Jodie did [in The Beaver]. If you can get all three of those, you've got the Trifecta going.
There is plenty more where that came from. Head over to Deadline to read the rest.
The Beaver opens on May 6.
· EXCLUSIVE: Mel Gibson Finally Talks [Deadline]