Penelope Cruz Gets Sketchy in New Pirates of the Caribbean: On Stranger Tides Art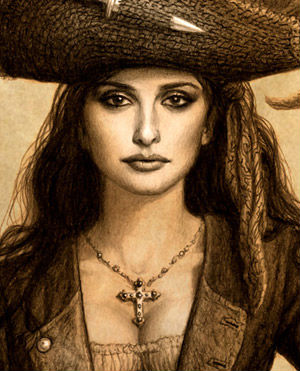 Over at Disney's Pirates of the Caribbean: On Stranger Tides website there are a LOT of nifty features for the Pirates-obsessed to fritter the morning away on. And if you spend just enough time frolicking in the trailers, behind-the-scenes videos, and character features you'll be rewarded with four new pieces of Pirates art, including lifelike sketches of Ian McShane as Blackbeard and Penelope Cruz as Blackbeard's swashbuckling daughter.
And by "lifelike," I mean whoever drew these lovely little numbers really captured Cruz's feisty pout and the plumpness of her... cheekbones. (Anyone else get a vague Rose-in-Titanic vibe from this? Did Disney call up James Cameron for a quick sketch session?)
Anyway, you can either A) have at it over on the Pirates 4 interactive website, where the more you engage with the content the more "badges" you collect for rewards (or, in pirates parlance, booty), or B) save yourself a little time and check out the images below.
(Click for high-res images)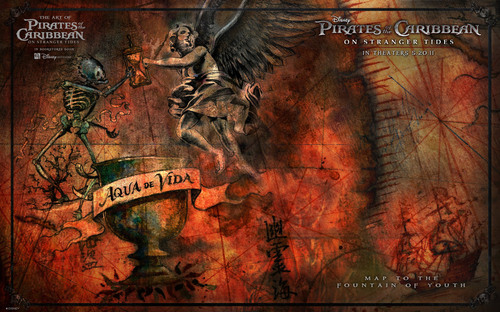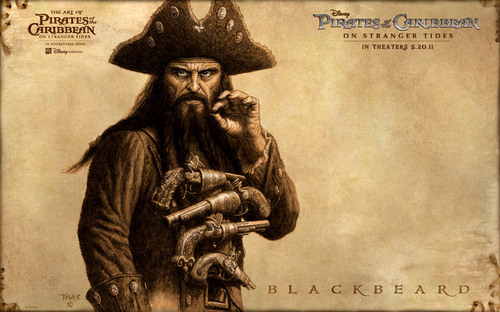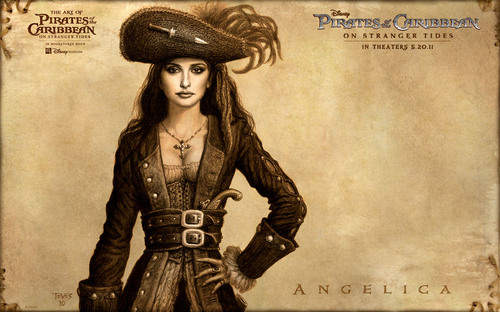 The images apparently come from a forthcoming Art of Pirates of the Caribbean: On Stranger Tides book, for you Pirates completists. The film premieres at the Cannes Film Festival before hitting theaters May 20.