Does Oliver Stone's Savages Mean No Bourne for Taylor Kitsch?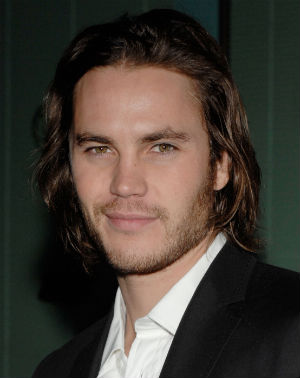 Of the handful of up-and-comers rumored to be in contention for Tony Gilroy's upcoming spy spin-off The Bourne Legacy, 30-year-old Taylor Kitsch's name was frequently bandied about as a potential front-runner for the action franchise. Speaking with Movieline over the weekend while discussing his upcoming film The Bang Bang Club, Kitsch hinted that his turn in Oliver Stone's Savages might make a Bourne outing impossible.
"I did meet with Gilroy," Kitsch told Movieline, "but we also just signed on with Oliver Stone and Savages. I'm actually so f*ckin' pumped to be a part of that and work with the legend."
In Savages, Kitsch will play an ex-Navy Seal who turns pot grower opposite Aaron Johnson and Salma Hayek.
"It is [a great cast], and I'm excited," he continued. "I'm going to go to Coronado in May and work with the SEALS to prep. We go to camera in July. I can't wait. That's a character piece in its own."
In recent weeks Bourne hopeful Jeremy Renner has been rumored to be closest to landing the role, so it may be all for the best; Kitsch already has a huge 2012 lined up, with Savages and starring turns in John Carter of Mars and Peter Berg's Battleship. In the meantime, he can be seen portraying the Pulitzer Prize-winning South African photo-journalist Kevin Carter in The Bang Bang Club, on VOD April 20 and in limited release April 22.
Look for the full Movieline Interview with Kitsch on Friday.