For the Second Time in Four Years, Sally Field is Steven Spielberg's Mary Todd Lincoln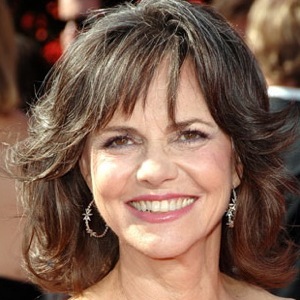 Earlier today, Steven Spielberg announced that Sally Field will star opposite Daniel Day-Lewis in Lincoln, the DreamWorks biopic of the 16th president of the United States. This is exciting news for everyone including Spielberg, who remarked, "[Field] has always been my first choice to portray all the fragility and complexity that was Mary Todd Lincoln." Lest anyone doubt that Spielberg's "Team Field" sentiment is authentic, let's rewind the clock to four years ago, when the director was first championing the Oscar winner for the juicy role.
Back in 2007, THR made the very same announcement -- except instead of Field joining Daniel Day-Lewis, she was set to co-star opposite Liam Neeson:
Sally Field, who raised the flag on behalf of wartime mothers in her bleeped-out Emmy acceptance speech, could just be warming up.
The recent best actress Emmy winner (ABC's "Brothers & Sisters) is attached to play Mary Todd Lincoln in Steven Spielberg's long-gestating biopic "Lincoln." The troubled Mrs. Lincoln bore the president four sons, only two of which survived into adulthood.
So yeah, years after she was originally cast in Spielberg's "long-gestating biopic," Field is still miraculously attached to Spielberg's now extraordinarily long-gestating biopic. (Maybe original co-star Neeson was a deal-breaker until an equally satisfying actor was found to fill Lincoln's beard?) Anyways. Congratulations! Again!
· Sally Field Joins Steven Spielberg's Abraham Lincoln Film [Deadline]
· Sally Field is Spielberg's new first lady [THR]