Is Bradley Cooper Seriously About to Become The Crow?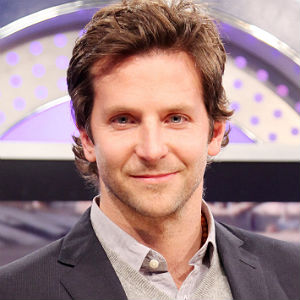 The hits keep coming on Remake/Adaptation Tuesday, with a report that your new Crow has been found in the perennially sun-tanned, jovial, frat boy-friendly Bradley Cooper, which makes perfect sense... right? I mean, who can't picture the star of such nightmarish genre visions as Valentine's Day and All About Steve as Eric Draven, the iconic rock star at the center of The Crow who rises from the ashes to avenge his lady's murder in the role previously portrayed by the late Brandon Lee?
Cooper, THR reports, met with reboot director Juan Carlos Fresnadillo in Spain recently to discuss the project and is in negotiations to play the titular supernatural avenger; Relativity, which distributed Cooper's most recent film, Limitless, is also producing The Crow.
Now, I'm sure Cooper will do just fine once he dons The Crow's make-up and leather pants. It is acting, after all. And while you may be surprised to learn that B. Coop's done his time in the horror world, most of his genre fare has been so bad they've barely seen the light of day. For example:
My Little Eye (2002): A horror set-up involving reality show contestants who realize they're part of an elaborate webcast snuff film. Shockingly, it went direct to DVD.
Midnight Meat Train (2008): Based on Clive Barker's Book of Blood short story, Midnight Meat Train follows a photographer (Bradley Cooper) on the trailer of a subway murderer; despite decent reviews, MMT was notoriously, unceremoniously dumped by Lionsgate and only made it onto about 100 screens.
Case 39 (2009): Hoo, boy. Paramount pulled this stinker off the shelf three years after it was filmed, and because it wasn't screened for press some of us suckers had to pay to see it. Not that I'm complaining too much; Bradley Cooper's hallucinatory bathroom freak-out death scene was a highlight, as was the fun of dissecting every scene that he and eventual paramour Renee Zellweger shared while terrorized by a sweet-looking (but evil) little girl.
So there you have it; audiences may know Cooper best as the pearly-toothed charmer of Wedding Crashers, The A-Team, and The Hangover but he might have horror movie potential yet, even if he doesn't quite seem right imagined in the KISS make-up job that defined the Crow in previous iterations. Here's hoping he at least gets to keep that glorious mane of hair and his perma-tan as he stalks and murders his way to cathartic goth-emo revenge.
· Bradley Cooper in Talks to Star in 'The Crow' Remake [THR]