Kevin Williamson Opens Up About Scream 4 Bob Weinstein Fight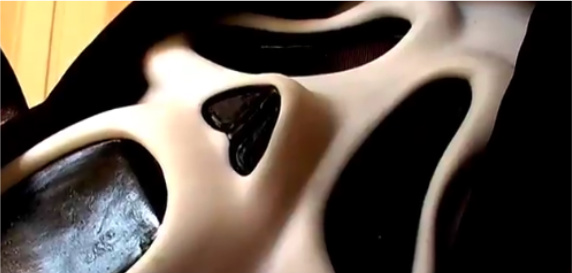 Scream 4 promises to be one of the scariest Hayden Panettiere movies ever, but it didn't occur without setback (as Wes Craven, who doesn't sound thrilled with the process, can attest). Screenwriter Kevin Williamson is finally revealing the details about his fight with Bob Weinstein over creative differences and explains that he never abandoned the series. But you can blame vampires for the confusion!
According to a new interview with EW, Williamson's tiff with Weinstein was as explosive as you imagined.
There were all these rumors that you were fired from Scream 4. What happened?
Oh, I got in a big fight with Bob. God love him. I've worked with the man for 16 years out of my 16-year career. We get in some fights. We're a very dysfunctional family over there at the Weinstein Co. We got into a massive fight creatively and we hugged it out and then we moved on.
Can you allude to what the struggle was about?
Oh just, you know -- I felt strongly about this and he felt strongly about that and then I did this and that wasn't right. Everyone was second-guessing everything because everyone wanted it to be so perfect. That's exactly what happened. The one thing that Bob and I connect on very basically, why we've worked successfully together for 16 years, is we're passionate. And no one is more passionate than Bob Weinstein. And it is that passion that allows you to make a movie where he will believe in you and trust in you and it's also that passion that can cause fights and cause struggle. For 16 years, he's kept me gainfully employed. I love him. Yes, we got into the fight, but then the big clincher came: Contractually, I had signed on to do The Vampire Diaries [Williamson's series for The CW]. You know, the little thing called first and second position? I was in first position to do Vamprie Diaries and second position to do Scream 4. So guess what? It was a contractual thing. Warner Bros called up and they said, "Dude where are you? You have a show that's on the air -- where are you?" I did double duty as much as I could but The Vampire Diaries was also very important to me.
So it was basically a contractual parting of ways?
Yeah, but then one blog got a hold of it. It's fine. What are you going to say? Yeah we got into a massive fight, but at the same time the fight ended and we hugged it out and we continued forward and we tried to make the best movie possible. But it was also very raw and sensitive.
When did you and Bob reconcile?
Oh, I haven't talked to him yet.
How do you know if he's over it?
Oh please! Oh come on, it's Bob. It's fine!
In all fairness, The Vampire Diaries is a good show. I'd have been happy to abandon Scream 4 for it. Mind you, I might've stuck with Scream 4 for a chance to keep fighting with Bob Weinstein. But I guess it's one or the other!
· 'Scream 4' screenwriter Kevin Williamson discusses the latest installment in the horror franchise and his 'massive fight' with Bob Weinstein [EW]