David O. Russell Considering Buddy Cianci Biopic?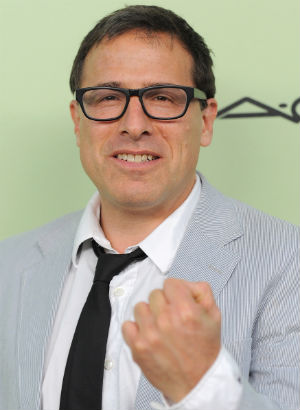 Tribeca Film Festival co-founder Jane Rosenthal said that David O. Russell is considering directing an adaptation of former Providence mayor Buddy Cianci's book Politics and Pasta, which follows the author's years of busting mobsters and landing in jail on racketeering charges. Could Rosenthal partner Robert De Niro, who reportedly made a deal with Cianci back in 2008 and may appear in Russell's Uncharted, help seal the deal -- and, perhaps, star as the notorious politician?
"There's nothing signed yet, but [Russell's] amazing, and we've been talking," said Rosenthal of the director's potential involvement. "He's interested enough that when he was at the Golden Globes, I was running in, and he was walking the red carpet, and he was like, 'Jane! I've got to talk to you about that Buddy movie.'" And then he ripped that nasty hair right outta heh fahkin' head. Kidding! But perhaps this will compensate for Russell's Nailed, a movie that James Marsden is sad to talk about.
· David O. Russell Circling Buddy Cianci Biopic [Vulture]