So How Did that Family-Friendly Version of The King's Speech Do at the Box-Office?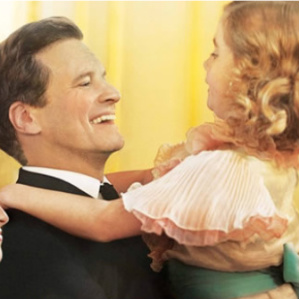 Come recess today, all the kids will be buzzing about how they went to the movies this weekend and became completely enamored with that underdog story of an unlikely royal heir overcoming the odds, even when war reared its ugly head. Yep, Hop totally killed it at the box-office this weekend. But it was also the opening weekend for "the family event of the year!" So, how did the brand new, PG-13 version of The King's Speech fare?
Well, the film grossed $1,193,506 over the weekend for a $1,185 per-theater-average. Indiewire helpfully points out that this is "an average on par with the 8th weekend of Adam Sandler-Jennifer Aniston romcom Just Go With It. But how about a bit more context?
The PG-13 version grossed 23% less than the R-Rated version did last weekend, which is almost the exact same decline that the R-Rated version saw from two weeks ago. True, two weeks ago it was recording 43% declines, but the decrease generally starts to level out during the eighteenth week of release (when they make it that far). It's impossible to guess exactly how the film would have held up without the PG-13 cut this weekend, but general wisdom suggests that its gross probably wouldn't have been drastically different.
But don't give up, Bob and Harvey! I think all we need here are some slightly less subtle marketing materials to let families know exactly where to take their kids this weekend. Movieline has them right here! That, or you could edit in a CGI bunny pooping jellybeans for next weekend.