Henry Cavill Talks Superman Training, Best Abs Contests And Geeking Out Over The Costume
Movieline caught up with future Superman Henry Cavill Saturday at WonderCon, where he's scheduled to present footage from his upcoming Greek hero pic Immortals. More on his turn as the mud-speckled Greek hero Theseus to come; first, Cavill divulged details of how he's currently training to become the Man of Steel, how he's shaping his Supes body differently from his ab-tastic Immortals physique, and how his inner geek comes out as costume tests progress.
Cavill spent months on Tarsem's Immortals constantly training, maintaining six percent body fat, and, he jokes, competing with his co-stars to see "who had the best abs." Following the Immortals shoot, he filmed The Cold Light of Day with Bruce Willis and Sigourney Weaver, a project that allowed him to lay off the strict regimen. Then he got the Superman call.
"After a month of training with Mark Twight's program for Gym Jones - he did 300 and Sucker Punch as well - this foundation phase has sort of got me back towards my fitness," Cavill explained. "Not quite in Immortals shape like I was, but I've got the base there again. So the hard work really begins now when I go to L.A. That's going to be exciting." The future Clark Kent/Superman hasn't yet begun specific action training for Superman. While he had to get into demigod shape for Immortals, Cavill explains that Superman's physique will require him to shape his body differently, "back and beyond" what the Immortals shoot required.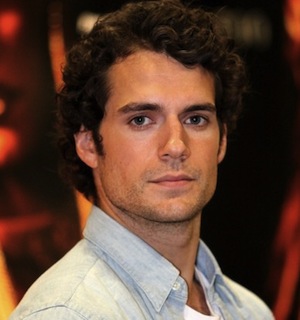 "It's going to be a different kind of shape. When you see the Immortals shape you'll see what I mean. We obviously haven't had the final brief yet, it's going to adapt and change as far as when Mark sees my body adapting to the training he'll go, 'Okay, Henry can do this,' or 'Henry can't do this,' or 'His body will look better like that.' It'll be fine-tuned and tweaked as we go along. But I think it's going to be a different sort of shape from Immortals."
The next step will be donning that iconic Superman costume, which is still being designed. "There have been some concept costume fittings," said Cavill. "I'm so excited - it's fantastic. Really, really fantastic. Sometimes... I mean, I'm sitting here talking to you about being Superman, for example. And then it dawns on me and I go, 'Oh my God, I'm Superman!' It's really exciting and an incredible opportunity, so as soon as I'm jumping into the costume and stuff it starts to become real."
"As soon as you don the cape and the S shield, it's one of those things where you go, 'Wow - this is real.'"