Let James Caan Be Your 'Gangster Guide' in New Las Vegas Mob Attraction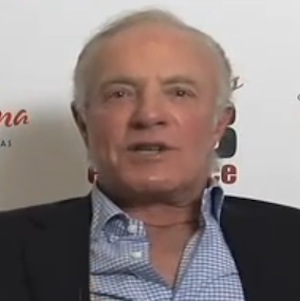 Have you wanted to brush up on your Las Vegas mob history but refused to do so until a hologram of James Caan appeared to teach you about Bugsy Siegel from the comfort of a gaudy casino museum? Then boy, does the Tropicana Hotel and Casino have just the attraction for you.
According to a press release forwarded to Movieline HQ, The Tropicana opened their Las Vegas Mob Experience this week -- "an immersive, highly interactive journey through time. Anchored by the largest collection of authentic artifacts, memorabilia, photos and videos of organized crime ever assembled, this attraction explores the history of organized crime and the impact its major players had on the building of Las Vegas."
Not only that, but Godfather star James Caan, Frank Vincent (Goodfellas, The Sopranos) and Tony Sirico (also Goodfellas, The Sopranos) act as video and hologram "Gangster Guides" throughout the experience. Check out the video below and inquire for Movieline Road Trip details within.