James Cameron Developing a Way To Make Avatar 2 the Most Real Film Experience Of Your Life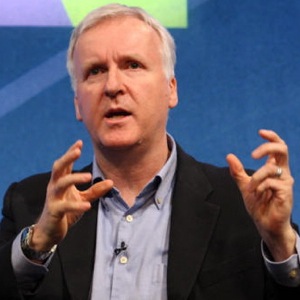 Some filmmakers might feel comfortable compromising quality on a film that they know will dominate at the box office. (See: any film that Adam Sandler has ever produced.) Not James Cameron! For Avatar 2, the Oscar-winning filmmaker has already plunged to the deepest part of the world's oceans to secure underwater footage! He ingratiated himself with Brazilian tribesmen to get a feel for the indigenous community! And now, Cameron is developing even new technology so that Avatar 2 doesn't feel like a mind-blowing, in-your-face 3-D movie, but a mind-blowing, in-your-face reality.
Cameron will achieve this by increasing the frame rate on Avatar 2 and Avatar 3. Take it away, THR:
As evidence of his belief in increasing frame rates, Cameron said he "fully intends" to make Avatar 2 and 3 at higher rates and is looking seriously at 48 and 60 frames per second. "When you author and project a movie at 48 or 60, it becomes a different movie," he said. "The 3D shows you a window into reality; the higher frame rate takes the glass out of the window. In fact, it is just reality. It is really stunning."
From James Cameron's mouth to your ears: He is developing the most stunning 3-D experience of your life -- one that could probably be achieved with some strain of Jamaican gold marijuana, but that wouldn't be nearly as fun. For him.
· James Cameron 'Fully Intends' to Make 'Avatar 2 and 3' at Higher Frame Rates [THR]